Verification and Validation are vitally important and critical processes, which must be conducted throughout a systems design safety lifecycle and the records of these procedures shall be retained as part of the system provenance. The procedures cover all design documentation, hardware and software developed for the safety related system.
Verification takes the form of checking key design deliverables against verified input documentation. Verification shall be carried out by engineers, who are equal to or have more experience than the engineer who developed the document. In addition to this pre-requisite, depending on the SIL target, the verifier may have to be independent of the project, from another department or even from outside the organization.
Validation is the process of checking design outputs comply with the design basis functionality, as detailed in the Safety Requirement Specification (SRS).
Safety related systems comprise three hardware elements, the sensor, logic solver and final element. It is generally not the hardware that fails, but inherent systematic faults within the system, which develop during design.
Systematic faults, or human failure, can develop during any phase of the system lifecycle and to eliminate or reduce to as low as reasonably practicable, well documented procedures should be followed and all outputs be verified and validated.
It is also important to have engineers with the correct skill sets and qualifications, who are identified within the organization as competent under the auspices of IEC 61511 .
Verifying and validating is an ongoing process and should be carried out at specific milestones of system development throughout the lifecycle, as detailed in the Project Safety Management Plan (PSMP). The PSMP should identify the milestones or gates, at which verification and validation should occur.
Here at Whorlton, we can offer full verification and validation services to our clients and due to our independence, can cover integrity targets up to SIL 3.
Relatively speaking, hardware design, build and test is well defined and developed, with considerable data on random hardware failure rates, which leads to a high level of confidence in hardware integrity levels achieved. However, due to the nature of software implementation, is not possible to quote an integrity level for software, but it is possible to define procedures and competency of personnel within an organization to achieve a Systematic Capability (SC) for specific SIL targets.
Here are at Whorlton, we have experience of application software build and test through working with systems integrators and can support clients develop and supply proven application software, backed up by the necessary procedures, with documented validation records. We can work with your software engineers, who will have an in depth knowledge of their code, but may require varying levels of support to comply with IEC 61508/11 software clauses.
With respect to Validation, which can take the form of Module Testing, Factory Acceptance Testing (FAT) and Site Acceptance Testing (SAT), we at Whorlton can support and help with these activities, due to our vast practical design, test, pre-commissioning and commissioning experience, gained by working across several industrial environments in client offices, both nationally and internationally.
If you would like more information on how Whorlton can help your company with Verification and Validation please contact us.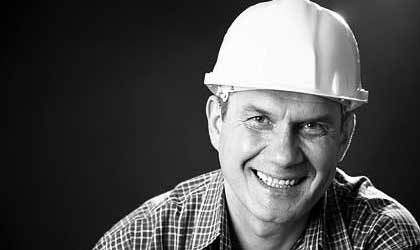 Latest Case Study
Chemical Facility - Hardwired Safety Instrumented System (SIS) Upgrade
This was an extremely interesting and challenging project, involving detailed planning, site surveys, design, build, test, commissioning, with close liaison with operations on a live facility, with limited process shutdown windows.
Read more